M a r k e t N e w s
Tanzania: Govt Asks LAPF to Invest in Industries to Boost Growth
Posted on : Tuesday , 7th February 2017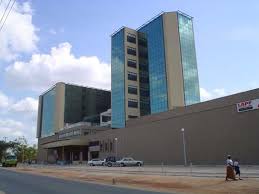 The government has called on the Local Authorities Pension Funds (LAPF) to embark on investment activities with huge impact on creating more jobs and contributing to economic growth.
The Minister of State in the President's Office, (Regional Administration and Local Governments), Mr George Simbachawene, made the call after inaugurating the new LAPF board of directors in Arusha at the weekend.
"It is high time that LAPF embark on investment opportunities particularly in the industrial sector in order to generate more employments to the people for improved living standards," he said.
Industrialisation forms a fundamental platform of the fifth phase government plans of undertaking economic transformation. He said the pension fund should join forces with the government in turning around the country's economic fortunes by investing in the industrial sector.
He instructed LAPF to ensure retirees get their rightful benefits on time. He said the board members should avoid conflicts and instead should stick to the laws and regulations governing the fund for the benefits of the members and the country in general.
"The new board is comprised of elites that give assurance to leading the fund professionally in close collaboration with the management," he said. Earlier, the new board chairman, Prof Faustine Bee, thanked President John Magufuli for appointing him to lead the board that comprises of seven members.
Other board members are Rehema Kilonzo, Suleiman Kikingo, Henry Kabatwa, Cornelius Kariwa and Tumaini Nyamhokya.
Source : allafrica.com