M a r k e t N e w s
Siemens to Invest R5.5 million towards Automation in Africa
Posted on : Wednesday , 18th April 2018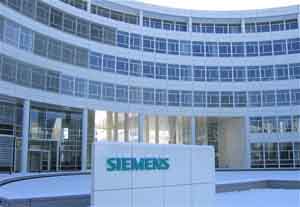 Siemens will be investing R5.5 million towards industrial automation and equipment for higher education institutes in Nigeria, Tanzania, Ghana, South Africa and Kenya.
Sabine Dall'Omo, CEO of Siemens Southern and Eastern Africa said in an official statement. The company's newest investments will go towards aiding the development of locally engineered solutions. "In an African context, disruptive technology can be seen as an opportunity to leapfrog into the best and most advanced technologies, but this is only possible with access to the right training and equipment." Dall'Omo was quoted saying.
Siemens one of the many global firms that attended the African Union's Private Sector Forum. Other companies included Microsoft and General Electric. The country has led a call made by the AU for the private sector to contribute more towards the continent's digitalization process.
Dr. Phil Mjwara, Director-General at South Africa's Department of Science and Technology (DST) spoke at the forum revealing that the public-private partnerships has been leveraged with the goal of raising R13 million. Those funds are then expected to further capacity building projects in Africa.

Dr. Mjwara also said that the DST has learned of the significance of public-private partnerships through its Sector Innovation Fund which boosts the private sector to allocate financial resources in research, development, and innovation (RDI).


Source : bizmap.com