M a r k e t N e w s
Africa Welcome's Denmark Company, Norden Danish
Posted on : Tuesday , 9th April 2019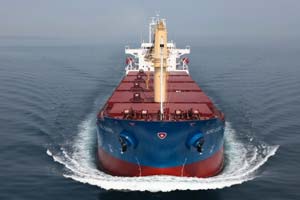 Expanding its operations to Africa the Norden Danish shipping company is expected to open an office by the end of the year hopefully.
Africa will get its boost as this company invent, which will lead to penetration in the market which eventully will effect the growth of the country.
It will establish its eleventh office at its new location in Abidjan, Ivory Coast.
The company has its hands on not only Africa but joining those already established in the US, Brazil, Australia, China, Singapore and India.
Africa adds up to the jewel of its country collection, helping it to expand to great a buzz about the company.
It also helps Danish Shipping company to great a mark in the shipping organization and make aware of its presence.
The company said it sees Africa as a promising region with growing opportunities within dry cargo, adding that it would seek to develop industrial bulk port logistics projects in the region.
"We wish to come even closer to our business partners and increase our business presence and at the same time be part of and help the region develop by investing manpower, money and time in the maritime sector in Ivory Coast and West Africa," commented Jan Rindbo, Norden CEO.
Norden expects the office to become operational during the second quarter of 2019.
The shipping company operates a mixed fleet of 249 owned and chartered dry cargo vessels and 60 tanker vessels.
Source : News Timez