M a r k e t N e w s
Kenya's External Trade Hits KSh1.4 Trillion in H1 2021
Posted on : Wednesday , 29th September 2021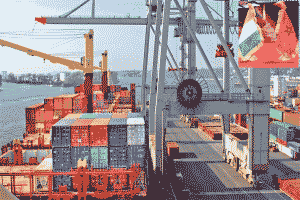 Kenya's external trade value hit KSh1.4 trillion in H1 2021, a 24.3 per cent increase from KSh1.094 trillion in H1 2020. The rise in external trade is attributed to a rebound in global and macro-economic conditions as the world re-emerges from COVID-19 related disruptions.
Imports into the country rose by 27.7 per cent to hit KSh991.5 billion, while exports rose by 16.3 per cent to hit KSh368.7 billion.
Food and beverages accounted for 42.3 per cent of Kenyan exports, with consumer goods accounting for 27.9 per cent and non-food industrial supplies accounting for 25.8 per cent.
During the review period, Uganda was Kenya's largest export destination, taking up goods worth KSh36.4 billion, followed by the Netherlands at KSh31.1 billion and the US at KSh26.6 billion.
China was the greatest on Kenyan imports, ordering goods and services worth KSh208.9 billion, followed by France, Germany, Japan, India, Netherlands, the UAE, the US, the UK, South Africa and Saudi Arabia.
An estimated 39 per cent of the imports comprise industrial supplies, 16.1 per cent are fuel and lubricants, 14.3 per cent are machinery and capital equipment, and 10.4 per cent are food and beverages.
Source : www.abafnz.com