M a r k e t N e w s
25 Companies Lend Support to Kenya's Industrialization Objective
Posted on : Friday , 12th January 2018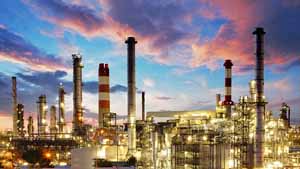 Tanzanian Prime Minister Kassim Majaliwa has revealed that at least 25 companies have agreed to get onboard the government's plans to ramp up the nation's industrial operations.
"So far, 25 companies have confirmed their willingness to invest in our country in support of the vision of turning Tanzania into an industrialized nation," Mr Majaliwa said as he presented a report on how the government was implementing the ruling party's 2015 election manifesto during the CCM's 9th national executive council congress in Dodoma.
Majaliwa said that that the government will continue to create a more conducive environment for local and international businesses to operate and prosper in. This remains the current administration's main objective with steps being taken to ensure more participation from investors.
"We continue creating a better environment for more investors from within and outside the country to join and support our industrial agenda," he noted.
Meanwhile, the PM said the government would continue supporting the tourism sector, which according to him, had done well recently, something that had led to an increase in the number of tourists in the country and attract more investors.
Source : www