M a r k e t N e w s
Ammann Receives Order for Concrete Mixing Plant in Kenya
Posted on : Tuesday , 8th September 2020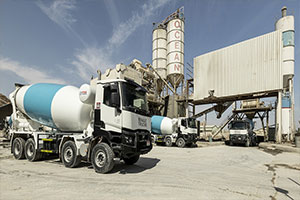 Nairobi-based Jilk lately purchased an Ammann CBT 60 SL Elba concrete mixing plant. The CBT 60 plant is known to be compact allowing the plant to easily relocate between large projects. With a production output of 60 m3 per hour, the concrete mixing plant features a steel frame for the foundation, a 60-tonne cement silo with a transportable design and additive storage tank with a scale and controls that enable effortless supplementation.

"Normally in Kenya, 60 cubic metres is considered a larger capacity, and the most common hourly output is 30 to 45 cubic metres," said Sammy Maina, Director of Jilk. "The design also reduces the amount of land needed to install the plant. The plant is on steel frames, no concrete foundation is needed."

Jilk undertook a thorough evaluation process before choosing the Ammann plant, including a visit to Techno Days at Ammann India, where the technological benefits of products were explored.

"We chose the CBT 60 SL Elba because the proven European technology coupled with the India sourcing gives us the dual benefits of advanced technology at an affordable price and excellent quality," said Maina.
Source : www.hdu.com