M a r k e t N e w s
Pharmaceutical Industry to Create Opportunities for Manufacturers and Exporters in Kenya
Posted on : Monday , 2nd November 2020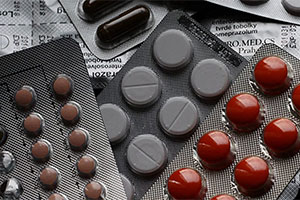 The pharmaceutical industry in Kenya is growing at a speedy pace and offers great opportunities for manufacturers and exporters to establish their products and services in the lucrative market for pharmaceuticals in East Africa. Kenya is presently the largest producer of pharmaceutical products in the Common Market for Southern and Eastern Africa (COMESA) region, supplying more than 50% of the regions' market.
Kenya's prescription pharmaceuticals market is worth over $500 million and is expected to expand at a compound annual growth rate (CAGR) of 11.8% till 2020. Prescription drugs account for over 78% of the market. However, the rapid growth in the coming years is expected in the over-the-counter (OTC) product sales.
The pharmaceutical industry in Kenya consists of 3 segments namely the manufacturers, distributors and retailers. All these play a big role in supporting the country's health sector, which is estimated to have about five thousand health facilities countrywide.
The number of pharmaceutical companies engaged in manufacturing and distribution of pharmaceutical products in Kenya continue to increase, driven by the Government's efforts to promote local and foreign investment in the sector. There are about seven hundred registered wholesale and 1,300 retail dealers in Kenya, set up by registered pharmacists and pharmaceutical technologists. The pharmaceutical industries in Kenya is also engaged in assembling capsules, paracetamol, disposable syringes and surgical gauze amongst others.
Kenya put in about 8% of its GDP on health. The Kenya Medical Suppliers Agency (KEMSA), a division of the Ministry of Health, widely carries out the distribution of pharmaceutical products in Kenya. It distributes drugs to private health facilities and government public health facilities.
The health sector in Kenya is one of the sectors that has experienced phenomenal development in the recent years. The country has made huge efforts in controlling diseases like TB, Malaria and Cholera.
The market is heavily dependent on the private clients, and affordability remains a primary restraint, together with low reimbursement rates. Kenya also enjoys preferential access to the regional market under a number of special access and duty reduction programmes related to the Common Market for Eastern and Southern Africa (COMESA) and the East African Community (EAC) among others.
Increasingly, urban consumers constitute Kenya's primary market segment, while private hospital pharmacies remain the principal vendors within the market's urban sector.
Source : www.abafnz.com