M a r k e t N e w s
'Ethiopia is Emerging as Manufacturing Hub in Africa'
Posted on : Monday , 11th January 2021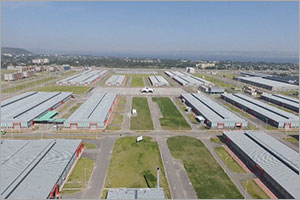 Ethiopia is one of the mineral rich countries of East Africa, which has been scouting for Indian investment. Besides huge gold reserves, the country has been a significant producer of sapphire, opal, and emerald in recent years. The field is wide open for investors to bring these extraordinary gemstones to the global market. The other resources discovered in different regions of the country include iron, phosphorus, tantalum, salt, potash, soda ash, coal, geothermal and natural gas. Demeke Atnafu Ambulo, Consul General of Ethiopia in Mumbai, shares his views with Business Line on opportunities for Indian companies.
Economic relations between Ethiopia and India can be traced back to over 2,000 years. During the Axumite Kingdom, Indian traders had links with the ancient port of Adulis in the eastern part of Ethiopia and traded silk and spices for gold and ivory. India's total trade with Ethiopia stood at 1.27 billion dollar in financial year 2017-18, of which India's exports to Ethiopia were 1.23 billion dollar and imports were 47.45 million dollar. Ethiopia's exports to India reached 98.7 million dollar in financial year 2019-20. Agricultural crops such as oilseeds, pulses and spices account for 60% of Ethiopia's exports to India. Apart of this, we ship out minerals such as gold, tantalum, gem stones and leather products.
Indian companies are among the top 3 foreign investors in Ethiopia. There are around 620 Indian companies in Ethiopia with an investment of over 5 billion dollar, of which about 3 billion dollar is estimated to be on the ground. Indian companies have invested in pharma and healthcare, agriculture and floriculture, cotton and textiles, engineering, plastics, manufacturing, water management, consultancy and information and communication technology, education.
The priority areas for investment include agro-processing, pharma, chemicals, textiles, garments, ceramics, glass products, leather products, metallic minerals products, metal and engineering, computers, electronic and optical products, paper and paper products, machinery equipment, rubber and plastic products. We have expedited the visa procedure, one-stop service under the Ethiopian Investment Council including pre-establishment licensing and registration. Post investment plan approval, we provide care services and customs facilitation through bonded export factory and similar other schemes.
Source : www.abafnz.com