M a r k e t N e w s
Rwanda Raises 2021-22 Budget to $ 3.4 Billion
Posted on : Monday , 15th March 2021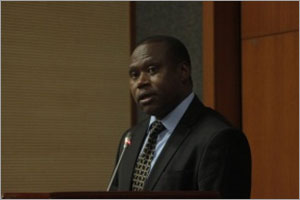 Rwanda has announced plans to increase its 2021-2022 budget by US$ 220.8 million from its initial US$ 3.2 billion, hitting US$ 3.4 billion. This comes even as the government battles disruptions from the global COVID-19 pandemic and seeks to revive the economy.
The budget, primarily funded by domestic revenues projected to increase from US$ 1.6 billion to US$ 1.7 billion, will majorly spread across the education sector, followed by the health sector; to begin infrastructure expansion, purchase of equipment and staffing occasioned by the global health emergency.
It will also be funded by external resources totalling US$ 1.3 billion, with US$ 596.9 million mobilised from grants and US$ 772.5 million acquired through foreign debt facilities.
Rwanda's National Treasury projects an increase in both tax revenues and non-tax revenues to US$ 1.5 billion and US$ 206.5 million, respectively, an upward revision from US$ 1.4 billion and US$ 185.8 million.
The East African reports says that a huge chunk of the budget will be directed towards financing development projects and routine state expenditures, including reimbursement of public debts and interest payments estimated to cost US$ 341.4 million.
Source : www.abafnz.com