M a r k e t N e w s
Ethiopia to Finance and Build $200m Agro-Industrial Park in Oromia
Posted on : Monday , 15th March 2021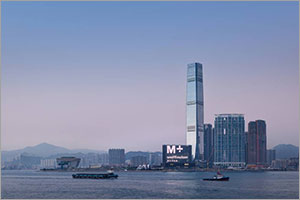 The Oromia Industrial Parks Development Corporation of Ethiopia has signed an agreement worth around US$ 200 million to build a 250ha agricultural processing park in the western highlands province of Oromia.
The agreement was signed by the head of the Ethiopian Industrial Parks Development Corporation Mr Sisay Gemechu, and the head of the Walabu Construction Share Company Mr Dereje Ermias, a contractor based in Oromia.
The project is remarkable for being financed from the country's own resources and built by an Ethiopian contractor. Speaking at the signing, Sisay Gemechu said the park will be built in 3 years, and would be entirely funded by the Ethiopian state.
The park will be built in the city of Nekemte, and will process export crops such as coffee, tea, meat, oilseeds and honey. According to Sisay, it may eventually create more than 50,000 jobs for the locals.
Ethiopia has based its industrialisation scenario on the creation of industrial parks, supported by the development of power and transport infrastructure. The country is presently in the 2nd phase of its Growth and Transformation Plan, which is targeted at making it the leading manufacturing hub in Africa by year 2025.
Previous parks were been built by the Chinese contractors and also financed by Chinese capital and often accommodate Chinese companies.
China Civil Engineering Construction Corporation has built flagship parks in Bahir Dar, Adama, and Dire Dawa. China Tiesiju Civil Engineering Group built the Kilinto pharmaceutical industrial park on the outskirts of Addis Ababa, while China Communications Construction built the textile centre at Mekelle Industrial Park. In total, 9 industrial parks are located near the Chinese built Djibouti rail line.
Source : www.abafnz.com