M a r k e t N e w s
Chinese Firm Begins Construction of New Industrial Park in Ethiopia
Posted on : Tuesday , 1st June 2021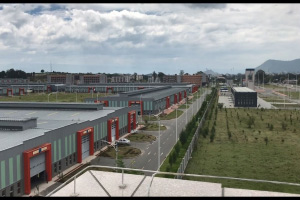 China Civil Engineering Construction Corporation has started the construction of a new industrial park in Eastern Ethiopia. The 1st phase of the industrial park will be built on 370 hectares of land near the Dire Dawa. It will feature various clusters and is expected to attract investors into textile, clothing and leather processing sectors.
The industrial park will be built close to the Ethiopia-Djibouti standard gauge railway for easy access to international markets. Djibouti, Ethiopia's neighbour, handles 90% of the country's export & import trade.
The Dire Dawa industrial park is expected to increase the export sector of the East African country. It will also help the local community with technology transfer, will create job opportunities and develop the city administration, said Ethiopian media reports quoting Dire Dawa's Mayor Ahmed Mohamed Bouh.
The park is projected to occupy about 1,000 hectares of land in the future.
Li Minggang, deputy general manager of China Civil Engineering Construction Corporation Ethiopia Construction plc said that the park will promote local employment, improve the living environment of the region and optimise logistics support facilities.
Currently, the country has 13 operational industrial parks and several more are under construction, which will be commissioned in this fiscal year by the government. Ethiopia earned USD 610 million in revenue by exporting apparel and other products from industrial parks in the 1st 9 months of the current fiscal year that started on July 9, 2020.
The existing industrial parks employ over 89,000 people in Ethiopia, according to the Ethiopian Industrial Park Development Corporation.
Source : www.abafnz.com