M a r k e t N e w s
Africa's Free Trade Area to Boost the Creative Industry, Generate Jobs for the Youth
Posted on : Friday , 18th February 2022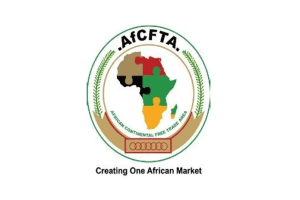 Africa's Free Trade Area (AfCFTA) is expected to be a boon for the creative sector and generate jobs for the youth.
On 1 January 2021, trading under the African Continental Free Trade Area (AfCFTA) kicked off. The trade pact, which seeks to create a single market for goods and services and promote cross-border movement of capital and people, should boost intra-African trade, currently at only 18 per cent and regional integration.
It is also expected to be a boon for the creative sector. Key players in the creatives industry said as much when they met in Kigali, Rwanda, in 2019, even before the trade area launched.
"We wanted to deconstruct the AfCFTA," said Josh Nyapimbi, Executive Director of Nhimbe Trust, a pan-African creative civil society organization based in Zimbabwe, adding that the creative and cultural industries can "leverage the agreement to advance our economies."
Similarly, Wamkele Mene, the Secretary-General of the AfCFTA Secretariat, has emphasized the need for youth involvement in cross-border trade through the creative industry and technology. He says that the active participation of young people in the free trade area could boost jobs creation and catalyze economic development.
Africa's creative sector is diverse and includes visual and performing arts, crafts, cultural festivals, paintings, sculptures, photography, publishing, music, design, fashion, video games, digital animation, dance, film, radio, architecture, and advertising, according to the UN Conference on Trade and Development (UNCTAD).
The organization notes that the sector is helping fuel Africa's economic growth.
"The creative economy and its industries are strategic sectors that, if nurtured, can incrfease competitiveness, productivity, sustainable growth, employment and exports potential," said Pamela Coke-Hamilton, UNCTAD's Executive Director.
A report by the International Trade Centre (ICT) states that the AfCFTA agreement can create more jobs and entrepreneurship opportunities for young Africans, recommending that ways be established for the youth to benefit from a single market.
Source : www.abafnz.com