M a r k e t N e w s
US Looks beyond Delayed Free Trade Deal in Commercial Ties with Kenya
Posted on : Wednesday , 1st June 2022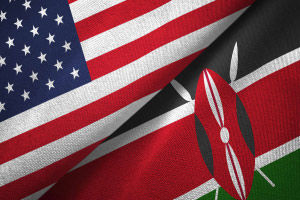 The US government is looking beyond a delayed trade deal with Kenya to expand commercial ties between the 2 countries.
In a new report submitted to the US Congress by Joe Biden's top trade diplomat Katherine Tai, the US government revealed it would pursue "other means" of deepening trade engagements with Kenya in the absence of a free trade agreement (FTA).
"(We will) engage with Kenya to deepen bilateral trade, potentially through an FTA or other means, to spur Kenyan development and promote more equitable, worker-centric trade with Kenya," said the United States Trade Representative Office in the report seen by Business Daily outlining its objectives for this year.
Ms Tai, who is the head of USTR, is the US Trade Representative, a member of the US Cabinet who serves as President Biden's principal trade adviser, negotiator, and spokesperson on trade agenda.
The US government and Kenya early this month held another round of trade talks, which raised hopes of a fresh direction after the Biden administration froze Trump-era negotiations on the free trade agreement.
Source : www.abafnz.com